Managed Services: Reducing The Noise
Monday, October 2, 2023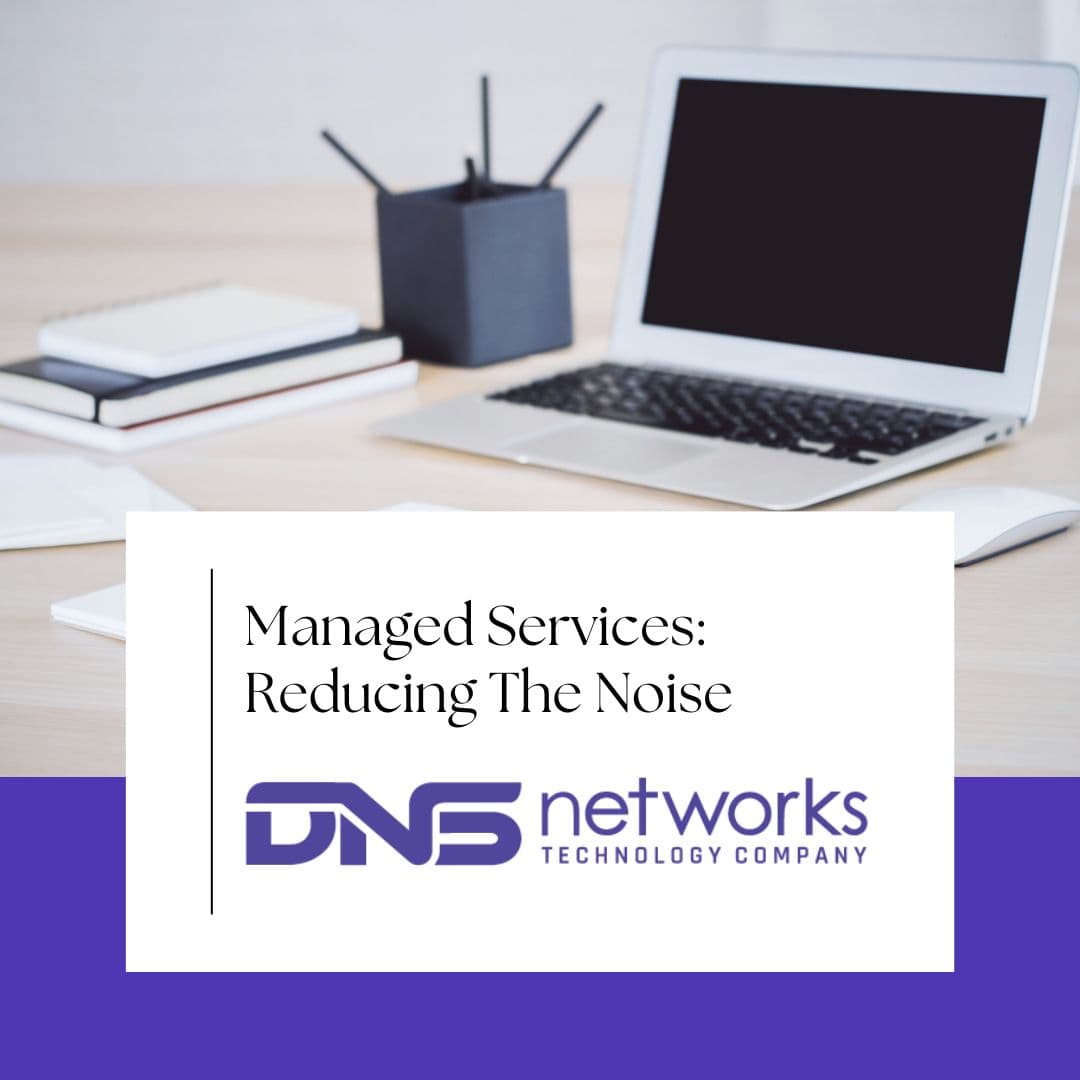 In today's fast-paced, technology-driven world, our daily lives are bombarded with countless emails, notifications, and digital distractions. With this constant stream of noise, it's no wonder we long for some peace and tranquility. Enter DNSnetworks Managed Services, your one-stop solution to cut through the noise and keep you focused on what truly matters.
Managed Services: Getting Peace of Mind
At DNSnetworks, we understand that time is your most precious resource, and our suite of services is designed to help you focus on the essentials while we handle the rest. Here's how our IT, cybersecurity, design and development, and digital marketing services work together to provide you with the tranquility you crave:
Managed IT Services
Say goodbye to the endless troubleshooting and tech support tasks that pull you away from your core responsibilities. Our Managed IT services are designed to handle the day-to-day monitoring, management, and resolution of your IT systems and applications, cutting through the noise of constant IT issues.
Leveraging Managed IT Services means:
Streamlined operations
Reduced downtime
Faster issue resolution
Efficient allocation of internal resources
Managed Cybersecurity Services
With cyber threats on the rise, it's essential to have a proactive plan in place to protect your data and digital assets. DNSnetworks' managed cybersecurity services provide comprehensive, multi-layered protection for your network and devices, filtering out unwanted threats.
Stay safe with our cybersecurity services:
Regular vulnerability assessments and remediations
Advanced threat prevention and monitoring
Disaster recovery planning and backup services
Security awareness training for your staff
Design and Development Services
With so much noise online, you have mere seconds to capture your audience's attention, requiring an optimized, engaging, and user-friendly digital presence. Our expert design and development team specializes in creating custom websites, apps, and software solutions that stand out from the crowd and improve your digital experience.
Allow our talented team to:
Craft eye-catching, modern designs tailored to your brand
Optimize your site's performance and responsiveness for all devices
Develop custom applications and software solutions
Ensure maximum accessibility for all users
Digital Marketing Services
In a noisy digital landscape, ineffective marketing only contributes to information overload. Our digital marketing services focus on targeted marketing strategies, allowing you to reach your ideal audience and convert better-quality leads.
Our digital marketing services encompass:
Search engine optimization (SEO)
Google Ads and pay-per-click (PPC)
Social media management and advertising
Email marketing campaigns
Ready To Sign Up for Fully Managed Technology Services?
Get ready to experience tranquility by cutting through the noise with DNSnetworks' comprehensive suite of IT, cybersecurity, design and development, and digital marketing services. Let us handle the tech side of things so you can get back to what truly matters: growing your business and enjoying life's most precious moments. Contact us today for a consultation, and together, we'll create a custom plan tailored specifically to your needs.