Managed IT
Our Managed IT Services help your company focus on its core business while we keep your IT infrastructure up and running.
We have strategically placed data centers in Canada's Capital Region, Ottawa, and Montreal, giving you a cost-effective solution with high uptime.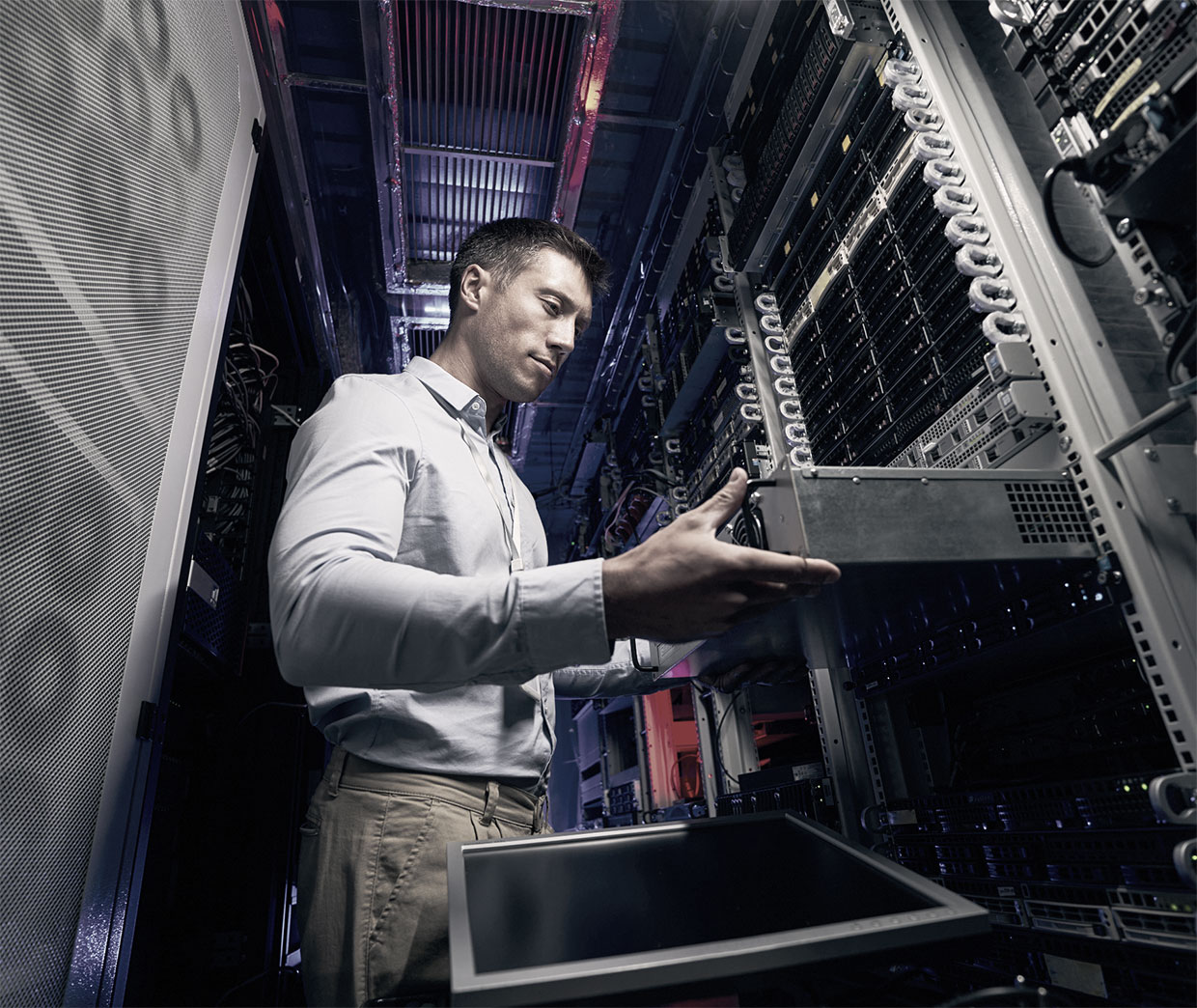 Reliable Managed IT services help your business operate efficiently and
reduce costs associated with maintaining an in-house IT staff.
Our IT experts provide you with on-site or remote support, as well as 24/7 monitoring and management of your technology infrastructure.
We provide a full suite of managed IT services and IT solutions to businesses in:
Fully Managed IT Services
Stop making multiple calls to a variety of vendors. The managed IT services we provide are designed to meet your company's needs today and into the future. We manage all aspects of your IT infrastructure, including internal computing, Internet connectivity, storage systems and more. We also provide help with security, site monitoring and ongoing backups.
IT Consulting
Your team relies on your technology to be at their best. Gaps in your technical strategy can mean costly downtime, wasted time and ineffective productivity. We can help you prepare and grow your team, improve their skills, overcome limitations or restrictions, prevent IT problems, and find answers you're looking for.
Cloud Computing
Our cloud computing service provides you the ability to manage your own virtualized environment. With high quality security, a robust infrastructure and scalability capabilities, you will have everything you need to run a virtual business whose success relies on your ability to attract new customers.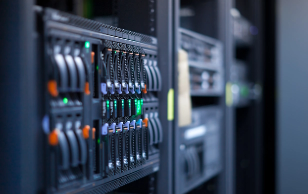 Hybrid Multi-Cloud
Hybrid Cloud services give you the flexibility of cloud computing with the security of your own private cloud. With our Hybrid Cloud, you can scale up or down as your business' needs change, giving you the freedom to choose where and how to store your data.
All our Hybrid Cloud services are backed by our industry-leading Service Level Agreements (SLAs). We offer a 99.99% uptime guarantee for all cloud services and have implemented 24/7 monitoring to ensure that your data is always secure.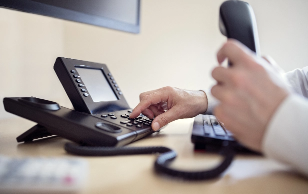 Business VoIP
Reduce your telephone bills, integrate your business' communications, and enjoy advanced telecommunications capabilities.
DNSnetworks is a provider of business VoIP services, offering voice and data services to small businesses across Canada. We provide you with cost-effective, next-generation communications solutions that help your business stay connected in today's fast paced world.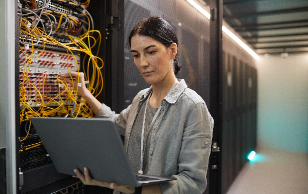 Backups & Disaster Recovery
Backup is one of the most critical factors in ensuring business continuity. Just as you would have a fire escape plan for your home and a safe room for your family, it's essential to have backup plans in place that help guarantee that your business can get up and running again following any type of disaster, human error, or malicious cyber-attack.
In a world filled with risks, it's important to have a business continuity plan that protects your business and gives you peace of mind. And that's what we do.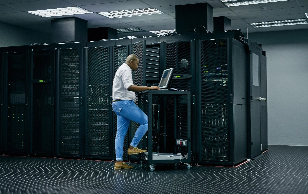 Datacenters
DNSnetworks offers all the benefits of a dedicated, hosted solution, with the flexibility and scalability of the cloud. We leverage our physical datacenter locations in Montreal and Ottawa to deliver high-level security and reliability for all your business applications.
With a tier 3 & 4, ICREA 5 facility, protected B+ status, Iso 9001, ISO27001, PCI DSS and SAS70 certifications, we are happy to announce that your infrastructure will be safe with us!.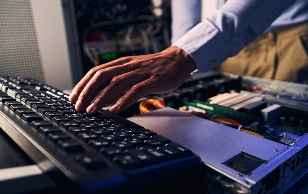 Managed Enterprise Networks
With over 15 years of experience in carrier grade network design and management, DNSnetworks NOC team provides continuous monitoring and security response for your websites, databases, servers, applications, and other hardware infrastructure such as firewalls, switches and wireless access points.
Our teams continued focus on innovation has helped numerous businesses operate more efficiently by incorporating advanced analytics and intelligent automation strategies to core infrastructure.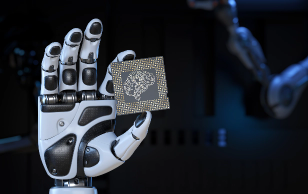 Business Process Automation
DNSnetworks provides business process automation services to give you a competitive edge, increase agility and elevate efficiency. Our approach involves analyzing how your organization works today, setting clear, measurable objectives of how you want it to work in the future and developing an implementation roadmap.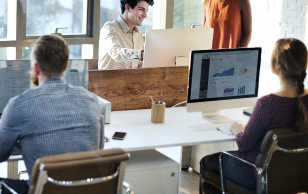 IT Assessments
We offer IT assessments to businesses in Ottawa, Montreal, Vancouver, Toronto, and other cities across Eastern Ontario. Our technology consultants will assess your current tech equipment, network systems, software, and strategy so that we can identify areas for improvement. Then, we'll collaborate with you to form a plan for how to increase efficiency and improve your IT infrastructure.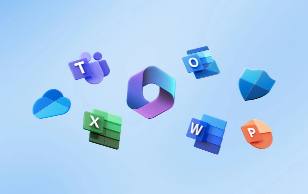 Office 365 Migration
A solution that moves your organization's current data from its existing platforms to the Microsoft cloud Office 365. Migration is an important phase in the deployment and management cycle of any cloud-based solution, including Office 365. By migrating your data to the cloud and implementing a robust migration strategy on Office 365, your organization can avoid many of the common issues associated with deploying or managing this enterprise-class Web application suite.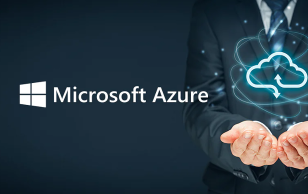 Microsoft Azure
DNSnetworks is a managed services provider with Azure partner status, offering you expertise in all areas of Microsoft cloud technology. We work as an extension of your team, providing the relevant knowledge and experience to help you through your workloads no matter what size or scale they are. We specialize in building, managing, and protecting the highly available applications of our customers.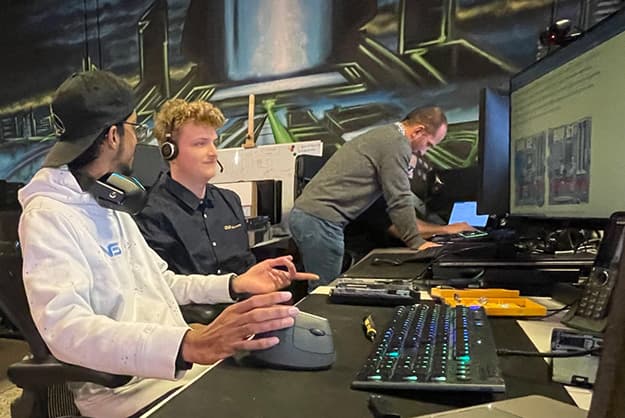 Remote & On-Site IT Support
You don't need to wait for a tech support team to be available in your office. DNSnetworks provides remote and onsite IT support services to business in Ottawa, Montreal, Vancouver, Toronto, and other cities across Eastern Ontario. We are your local partner with the expertise to deliver technology solutions that help you achieve your business goals.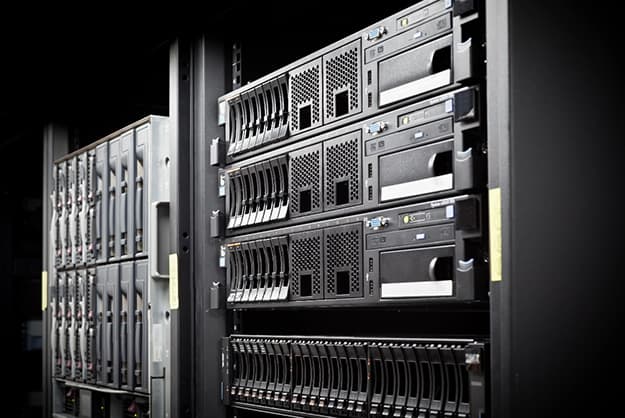 Managed IT Infrastructure Services
Our Managed IT infrastructure services ensure that your technology is running smoothly and securely, so you can focus on what matters — your business. Our expert team of technicians will remotely monitor, manage, and maintain all aspects of your network and servers.
Let's build a better digital world together.
Our experts will guide you through the complex world of technology and cybersecurity.